Envisioning a Local Market Food System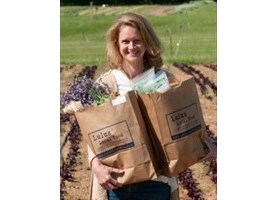 Lulus Local Food provides an innovative software solution for operating online farmers markets and food hubs.  This progressive program has been designed to serve as an online tool for establishing a local market food system.  The growth of this program allows for fundamental change to take place in how food is sourced in local communities.
Expanding in urban and rural areas alike, Lulus Local Food is building local markets and establishing small food hubs in communities throughout Virginia and Montana and neighborhoods in-between. Bring a Lulus Local Food hub to your area.
Powered by VA FAIRS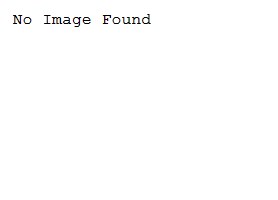 Lulus Local Food is a program of the Virginia Foundation for Agriculture, Innovation and Rural Sustainability, a Virginia 501C3 nonprofit organization.
Special Day for Lulus, VFBF receives national award for marketing software for farmers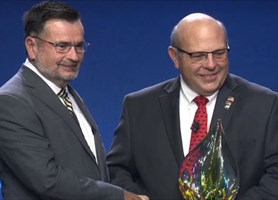 NASHVILLE, Tenn.—Virginia Farm Bureau Federation was one of six state Farm Bureaus honored for innovation Jan. 7 with an American Farm Bureau Federation New Horizon Award.
VFBF President Wayne F. Pryor accepted the award, which recognizes a direct-marketing program of the Virginia Foundation for Agriculture, Innovation and Rural Sustainability, or VA FAIRS. The award was presented during the 2018 AFBF Annual Convention.
Created in 2004 and spearheaded by VFBF, VA FAIRS is a nonprofit organization whose mission is to assist rural agricultural enterprises. The foundation offers technical and business development services for producers transitioning from commodity production to value-added and to those expanding existing value-added businesses. VA FAIRS' areas of expertise are strategic planning, feasibility studies, business plans, marketing plans and assistance with grant applications.
In 2016, the foundation began marketing Lulus Local Food, an innovative direct sales, inventory and marketing software program for farmers and food hubs. Once licensed to use the secure, cloud-based software, farmers can easily coordinate direct market sales to individuals or through local food hubs.
"The software allows farmers and businesses to get sales started with little to no up-front investment," said Molly Harris, who created Lulus Local Food with the help of VA FAIRS in 2008. She said the program "allows fundamental change to take place in how food is sourced in local communities. We are seeing an increase in direct marketing sales, especially in areas that may not have access to local foods otherwise. The software allows food hubs to provide access to online inventory that is easy for farmers to update and manage from the field, and tracks sales data from season to season."
Chris Cook, VA FAIRS executive director and VFBF assistant director of rural development, said the program helps promote local food and product sales year-round, especially during months when farmers' markets traditionally are closed.
"We hope this will become an economic development driver where Lulus is used by helping connect farms with a greater number of consumers and increasing employment in those areas."
Our Roots
Lulus Local Food was founded in October of 2008 when the first online hub, Fall Line Farms opened serving retail customers in Richmond, Virginia. The hub initially ran weekly sales representing a dozen farmers to over 100 families through Excel spreadsheets and email. In the spring of 2009 the first software platform was launched allowing the hub to grow to serve hundreds of farmers reaching thousands of customers throughout the metropolitan area.
Today with the support of VaFAIRS, the Lulus Local Food software has been redesigned to be licensed to hubs across the state as well as to individual small farms looking for a web presence and direct online sales marketplace.
Lulus Local Food, an innovative solution for direct market sales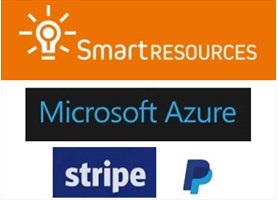 Lulus Local Food provides an innovative solution for direct market sales on a secure, expandable cloud environment. The software has an in-depth financial reporting system with multiple payment options that is supported by a professional system support staff. Our eCommerce solution is constantly coming out with high value enhancements that expand small farm opportunities to access direct market retail sales.
GROW, LIST, SELL
Lulus Local Food is a cloud based ecommerce solution designed to simplify online sales for farms, farmers markets, food hubs and CSAs - a single solution tool for online sales, easy inventory management, financial reporting, reaching new customers and markets, and so much more.
ONLINE SALES
Make sales directly from the farm with ease. No initial investment to license the software, and farmers set their own prices to control the marketplace. Lulus accepts multiple payment options and tracks sales and tax payments.
INVENTORY AND REPORTS
Lulus features a cloud based inventory solution that depletes inventory as customers buy products. Control and analyze inventory and sales data from any device with internet connection. Inventory, sales and financial records are stored securely.
MARKET YOUR BUSINESS
Lulus software makes creating your own website and online storefront easy. Add your own graphics, post updates and recipes on your blog, post detailed descriptions of products and more.
CUSTOMIZE
Easily start or join food hubs, CSAs and online farmers markets. Food hubs can create an online marketplace, develop producer and customer networks, customize sales cycles, map delivery locations and manage volunteers.
Welcome Bedford Farmers Market
Bedford Farmers Market provides our community with the freshest, locally grown and produced goods from farmers, producers, and craft vendors. We support local agriculture and producers by providing a direct market for their products to our community.
Welcome new Hub! Lakota Fresh Foods, Remington, VA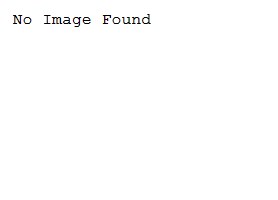 Farming in Northern Virginia since the 1950's, the Engh family moved from Effingham plantation in Nokesville, Virginia to Lakota Ranch on the edge of Culpeper County in Remington, Virginia in 1990. With the family history rich in agriculture and livestock production, the Enghs have long been recognized for the gourmet quality grass-fed beef produced by their Devon cattle and for the quality of the cattle themselves.
Lakota Ranch's commitment to local, all-natural, gourmet quality foods have only increased in more recent years. With the Lakota Ranch Farm store opening in 2016, pastured pork, free-range poultry, honey, and organic gardening were all being added to the,"menu". The only task left was to bring the farm directly to your table.
In late 2017, Matt Coyle and the Engh family partnered to bring Lakota Fresh Foods to life. Lakota Fresh Foods is based in Culpeper County, but serves customers throughout Northern Virginia in Arlington, Fairfax, Fauquier, Prince William Counties and the City of Alexandria.
Lakota Fresh Foods offers our members the best quality and the freshest products straight from local farms in your community to your table. We have partnered with several local producers and continue to build a strong network of local farms in the community to bring members the widest selection of farm-fresh organic products straight from their farm to your fork.
Welcome new farm! Wild Earth Farms in Richmond, VA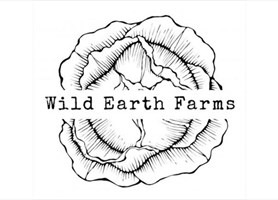 Wild Earth Farms is working to develop a full line of fermented products that are local, seasonal and full of all the enzymes and other beneficial organisms that benefit our health and help us maintain a better balance in our lives and environment.

WEF is a mission to embolden high quality vegetables and allow us to enjoy them in a naturally-preserved state throughout the whole year
Welcome new farm! Grassbelly Farm Store in Powhatan, Virginia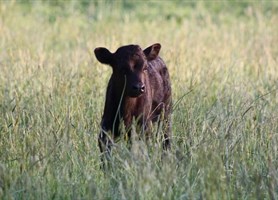 The market season has come to a close and while we at Grassbelly Farm will miss seeing so many of our customers at the markets we are enjoying the slower pace. We are out of chickens until Spring. Our pork inventory is down to sausage and unfortunately won't be restocked until after Christmas unless the processing facility has a cancellation (fingers crossed). We still have beef available but it is moving fast. Our next steer won't go for processing until Spring so if you are wanting to try some of our 100% grass-fed, grass-finished beef consider doing so sooner rather than later.
Welcome new Farm Hub! Gregory Family Farms in Vernon Hill, Virginia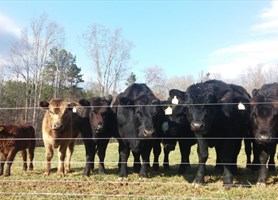 Gregory Family Farms online store is closed until our spring share offering opens in January of 2018,with individual cuts of grass fed beef and lamb.
Clark Gregory grew up walking and working beside his father, Robert and grandfathers, Jim Gregory and Thomas Myers, as both sides of the family actively farmed. All of his best childhood memories center around the different activities he got to participate in on the farm.
When Clark was only a few years old, his father began a custom high-tensile livestock fence business, which he remained involved with throughout high school and college. Clark credits the fencing business with opening his eyes to the limitless potential offered by controlled grazing practices and systems, which he became a student of at a young age and continues to incorporate and improve upon today at Cheerful Ridge Farm. Controlled, intense rotational grazing provides for higher-quality beef animals, as well as higher quality, healthier pastures.